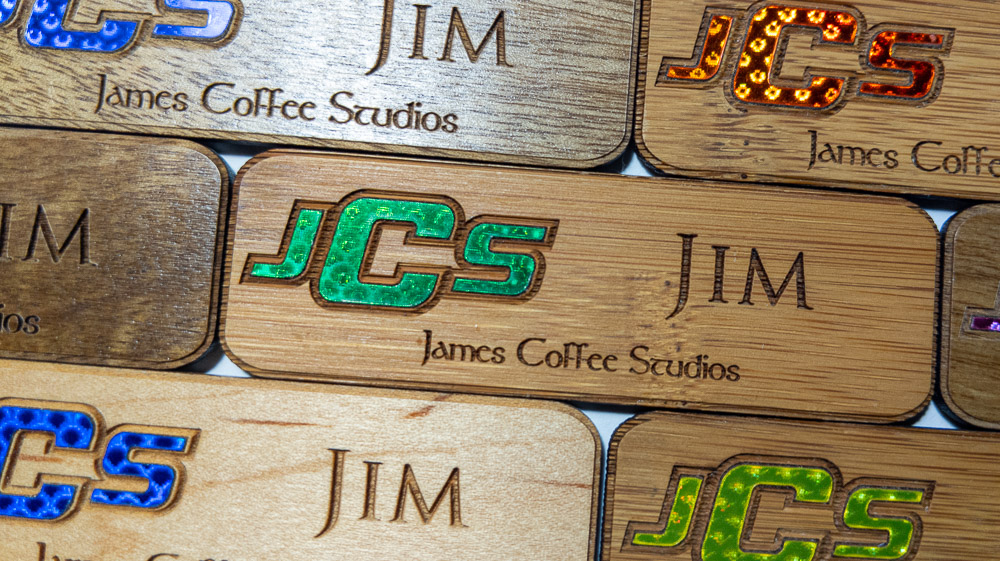 Wooden Name Tags
James Coffee Studios no longer creates
wooden name tags.
We began creating wooden name tags in 2004, and post-covid have been winding the business down. We no longer accept new wooden name tag customers. We express sincere thanks to our past customers for their business. We no longer create wooden name tags.
We are pleased to suggest that Colorado Heirloom would be a good source for your wood name tags, and for other wood products. We have sourced our wood strips from Colorado Heirloom since the beginning and have found them to be a reliable and reputable supplier.